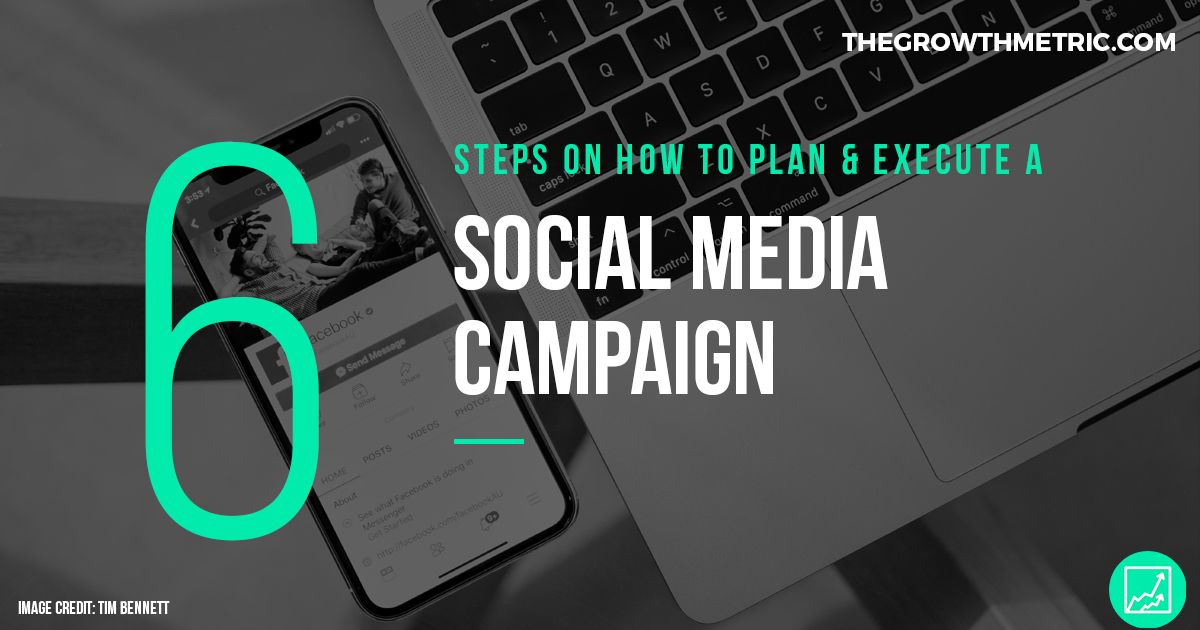 There is more to a social media campaign than posting or scheduling posts to Facebook/Twitter/Instagram/Pinterest/LinkedIn. You could create social media goals as the driving force behind your social media posts, but that alone does not constitute planning a social media campaign.
A successful social media campaign requires more than that.
It is sadly not as simple as creating a spreadsheet of social media posts, deciding on what KPI's to measure to gauge how successful or unsuccessful your campaign is. It's part of planning a social media campaign, but that's not all there is to a social media campaign.
Say I run a yoga studio in Nairobi, and I realize that most of my customers consume information heavily from social media. I might decide to reach similar people by running a social media campaign.
Like a good business owner, I would not simply create a few images or videos post it on social media, and set the goal of my social media campaign as "Get 30 people to attend a free one-hour weekend yoga session, focus on stress relief and easing soreness.
I'd have to know just how important social media is to my business, and where it factors in my customer's decision-making process.
Why Is Social Media Important?
Social media is quickly becoming one of the most important aspects of digital marketing. For many businesses, social is a low cost, but a time-consuming way of interacting with their target customers.
Social media is how many consumers express opinions and share ideas with their friends, family, and colleagues. For businesses, social media allows you to communicate, discuss, share, and listen to your customers.
It is not just a one-way communication tool; it is also a channel for understanding and learning more about your customers, competitors, and trends in your market.
Businesses can use social media to:
Build and improve brand awareness
Grow Affordably (social media is a cost-effective marketing medium and can help reduce marketing and advertising cost
Engage with customers
Improve brand loyalty
Show authenticity
Manage your business reputation
What Are The Social Media Trends?
A lot of aspects of social media is constantly changing, but one thing so far has remained constant. Social media is still growing.
So what does this mean for your business? As people evolve so does social media, and you need to treat your social media marketing efforts less like a sale about to happen and more like a tool to build and manage strong relationships with your audience.
Okay, but what does that mean?
Love and care about your audience
Be authentic: "To cut through the clutter, we need to tell stories that matter to people, not your brand," said Mae Chong, Digital Strategist at Brew Interactive. "We need to share moments that matter to people, not your brand. Lastly, we need to share secrets that matter to people, not your brand."
Work with micro influencers
Video is a valuable asset… use it!
Focus on building a community and not avoid to blast salesy posts
Remember mobile optimization. Your content should always be as attractive and engaging on mobile as it is on desktop
Know your platforms: What works for Facebook might not work on Twitter, and what works on Instagram might not work on LinkedIn
All social media sites come with an analytics dashboard… USE IT!
Experiment with post format: Text, image, Video, Live, and Story format
Related Post: How to Develop a Solid PR Strategy in 8 Steps
Planning A Social Media Campaign
Brands plan for a social media campaign in different ways. However, one of the best models for planning a marketing campaign, whether social media or otherwise, is the Consumer-Brand- Channel-Internal Organization model by CIM directors Nick Baggott, Marina Lumley, and Graham Hansell.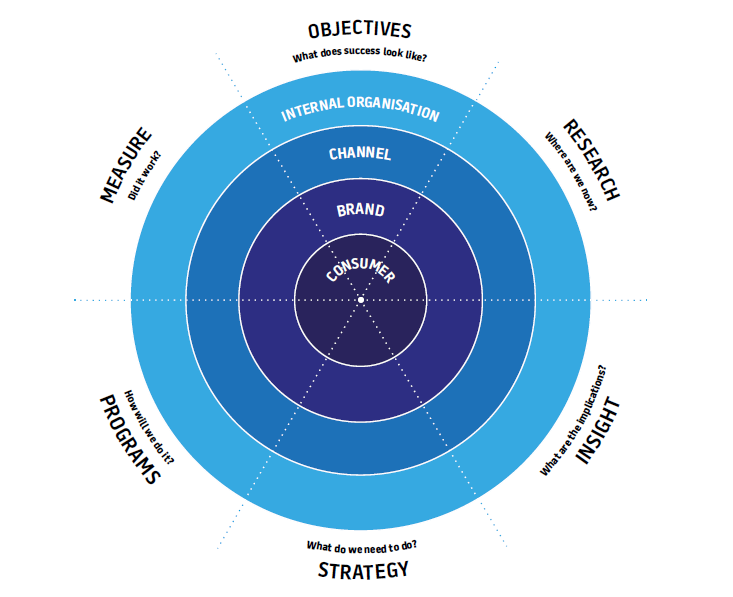 At every stage, we need to consider the customer, the impact on public perceptions of our business brand, how our sales channel will react, and what we need to do internally, to ensure that the campaign is a success.
From the image above you probably already have a good idea of what steps you'd need to follow to plan and execute a solid social media campaign
1. Set Social Media Campaign Goals
Here you'd need to answer the question "What will success look like?"
Typically, most social media campaigns usually have goals that are either engagement-oriented or financial-oriented.
Examples of engagement-oriented goals are X % increase in:
Reach
Shares
Post interactions
Clicks
Likes
Following
Examples of financial-oriented goals are:
No. of leads generated
X % conversion
Sales generated
Demos booked/attended
Using our previous example of a yoga studio in Nairobi, a successful social media campaign might look like; Getting 20-30 people to attend a free one-hour weekend yoga session. 20% of which will eventually become paying customers.
Engagement oriented goals are easier to track than Finance-oriented goals, however, you should strive to collect data for both goals.
2. Know Your Social Media Campaign Audience
This is a no brainer, but it needs saying. Before launching any marketing campaign, you need to know who exactly the campaign is targeted at. And no, the answer is not everybody withing x-y years, living in Z location. That's too broad.
Narrow your audience criteria to a specific type of people. If your goal is finance based, you need to use a language that your ideal customer would relate to, and be convinced to make a purchase. Vague words aimed at targeting everyone will target no one.
People are rarely willing to part away for their hard earned money unless they are convinced it's the best choice. Vague words will not convey the confidence you want your customers to have in your business.
So how do you know and understand your audience?
The beauty of social media is that almost every social media platform comes with an analytics/insights dashboard which will help you understand who your audience is, what kind of content they best respond to, what types of post drives specific types of engagement, the best time to post, etc.
Using these insights you'll be able to answer questions such as
Do they best respond to humorous or thought leadership content?
What type of content gets the most reach/engagement?
Do they best respond to information about your product or about the market you're in?
What type of content a subset of your target audience connects with best?
Is curated or brand created content more effective?
To better understand your target audience, you might have to do additional research. Twitter and Facebook let you create simple polls. You can use this to ask questions to learn more about your audience.
Other ways to learn about your audience is to ask an open question and read and respond to the comments. You could also add a survey onto your website or at face-to-face events, such as conferences and exhibitions.
Ideally, you might need to segment your audience before you develop your social media strategy.
For example, B2B customers are more likely to follow you on LinkedIn or Twitter, or read your blog posts, whereas younger consumers might favor Snapchat and Instagram.
If you have multiple audiences, consider using each channel differently with a different tone and content profile to suit those audiences and then let them self-select.
3. Go Deeper: Develop Insights To Create Content Ideas
Data can tell you how your social media content is performing, it can tell you what your customers clicked on, what posts had the most reach or engagement, but it rarely tells you why this happened and how you can change your customer's behavior in the future.
You need to do some research to know what barriers are preventing your customers from taking the action you want them to like, making a purchase, scheduling a demo, attending an event, etc.
These barriers can be emotional or rational. Using the Yoga studio in Nairobi as an example, If you were trying to get a prospect to sign up for the free one-hour weekend yoga session.
A rational barrier could be that they are unavailable on that date. An emotional barrier could be that this might be their first time doing yoga and they are afraid that the other participants might be more flexible or more physically fit than them, which may make them feel uncomfortable.
This is why, before you develop content ideas, you should first consider what behavioral change you are looking for from each target audience and then what the emotional and rational barriers are that you need to overcome.
Once you know and account for this in your strategy, developing ideas will be much simpler.
4. Develop Your Social Media Strategy
By now you should know the goal (s) of your social media campaign, who you the campaign would target, and the barriers that might prevent the target audience from taking actions that will lead to the successes of your goal. It's time to discuss strategy.
There are a lot of frameworks that can help guide your social media strategy, but in this article, we'll focus on the RACE Framework by Dave Cheffey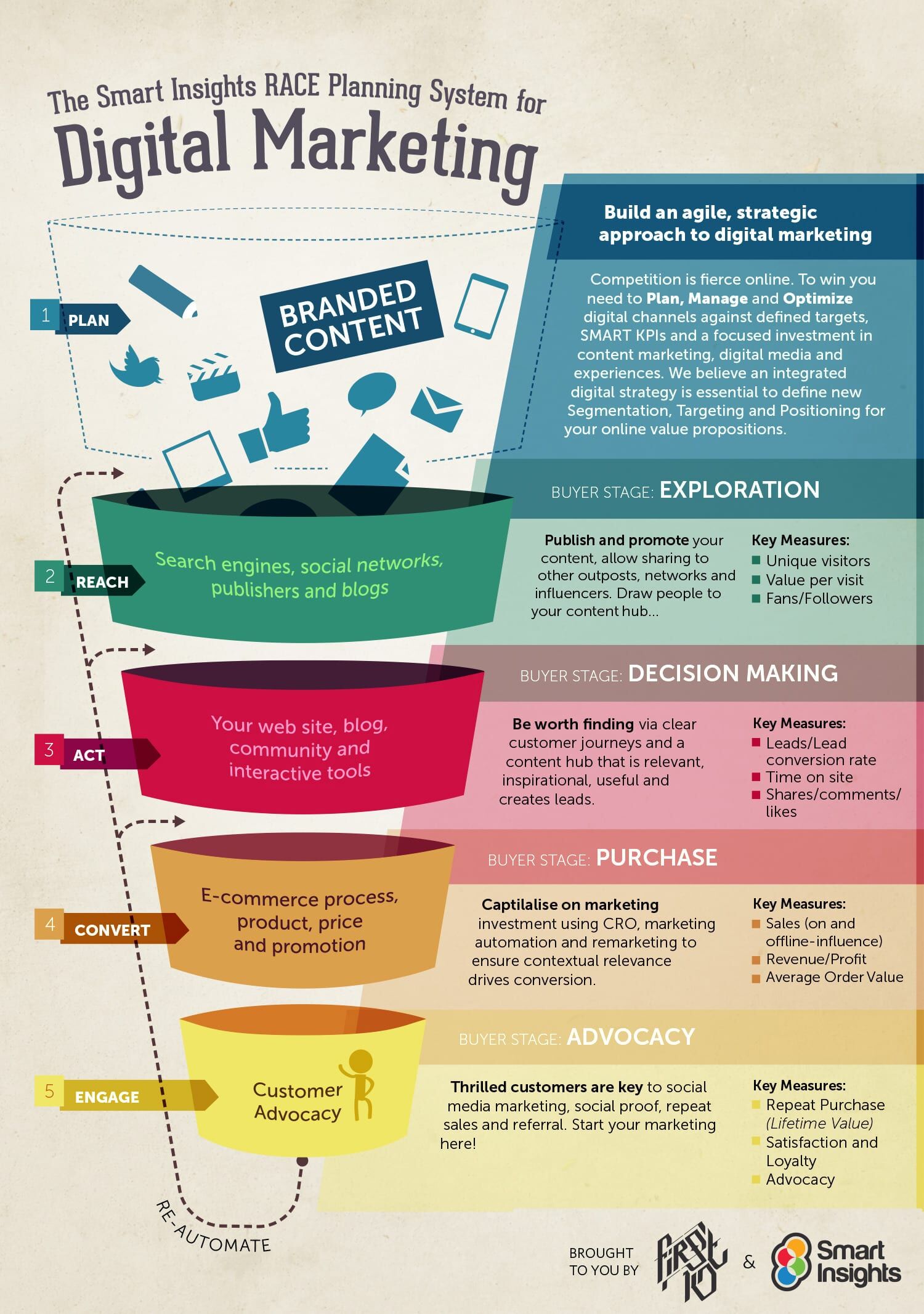 RACE consists of these four steps or online marketing activities designed to help brands engage their customers throughout the customer lifecycle.
1. REACH. Reach involves building awareness of a brand, its products, and services on other websites and in offline media to build traffic by driving visits to different web presences like your website, or social media pages.

For a social media campaign, this means building awareness of your business, product, and services to drive traffic to your social media profiles. It can also mean using social media to drive traffic to your website, landing page or app.

Using our Yoga Studio in Nairobi as an example. Let's call it Paix Studio.

Paix studio is targeting middle class to upper-class women aged 20-45 years, these women are probably into fitness, healthy living or meditation. To reach these women on social media, Paix Studio's social media campaign will focus on Instagram and Facebook only.

Paix studios, unfortunately, does not have a website but would run several adds to collect leads, build awareness of the studio and the free session.

In the Reach phase, Paix Studios will focus on strategies and tactics meant to drive as much awareness as possible to the free session, and drive traffic to Paix Studio's Facebook and Instagram profiles.

Paix can do this by:
Running Ads on Facebook and Instagram
Joining and participating in Facebook groups that Paix Studio's target audience is in
Working with fitness, nutrition, healthy living social media micro-influencers
2 ACT. Act is short for Interact. It's a separate stage since encouraging interactions on websites and in social media to generate leads is a big challenge for online marketers. It's about persuading site visitors or prospects take the next step, the next Action on their journey when they initially reach your site or social network presence.

For a social media campaign, this means getting visitors on your social media profiles to follow you, respond to your posts, fill a lead generation form, and ultimately, engage with you.

Going back to our Yoga Studio in Nairobi -Paix Studios. Strategies in the Act phase would revolve around nudging social media visitors to:

Like/follow us on Facebook an/or Instagram so that they can see our posts
Comment on one of the posts about the upcoming free session
Send a message with any questions they have about Paix Studios and the upcoming free session
Say yes to attending the free session and fill a form providing their details so Paix studios can reach out to them about the session.
The goal of all this phase is to get visitors and followers on Paix Studio's Facebook and Instagram profile to engage with us.
Taking this a step further, the goal of this phase is not just to engage with our audience but also to generate leads. For this campaign, we are specifically interested in engaging with women who are most likely to attend the session.

Taking this a step further, the goal of this phase is not just to engage with our audience but also to generate leads. For this campaign, we are specifically interested in engaging with women who are most likely to attend the session.

So we might have them fill a form to be reminded about the session a few days or a week before the free session, and send them a message with what outfits they should wear and what they can come to the studio with. For example a yoga mat, leggings, etc.
3. CONVERT. This is conversion to sale phase. It involves getting your audience to take that vital next step which turns them into paying customers, whether the payment is taken through online E-commerce transactions or offline channels.

For our social media campaign, this phase involves converting your social media visitors, and prospects who filled our online form, to participants of the free session.

Remember that while the convert stage is often about converting prospects into customers, and for a B2B business might mean reaching out to prospects to nurture them into customers, for B2B businesses this might mean running several sales ads.

However, since the goal of Paix studio's campaign is to get 30 people to attend the free session, the convert stage is about turning the "yes" and "maybe" who filled the online form about the session to people who will definitely attend the event.

We're converting social media followers/visitors to event attendees.
4. ENGAGE. This is a long-term engagement. I.e. developing a long-term relationship with first-time buyers to build customer loyalty as repeat purchases using communications on your site, social presence, email and direct interactions to boost customer lifetime value.

At this stage, the session is over but Paix studio's focus is on interacting with our 30 attendees to build a long-term relationship with them, build trust with them and eventually convert them into customers.

The goal is that from the free session attendees would have a clear idea of what Paix Studio is all about, understand that we care about your health and want to not only promote mindfulness but a healthy lifestyle.

The one-hour session would give attendees a chance to see Paix studio as more than just another brand on social media.
5. Run The Social Media Campaign
At this point, you have decided who you will target, what social media channels the campaign will run on and what messages you'll promote. You might think It's time to run our campaign, but not so fast, there are still a few things to consider.
What tone or voice will work for this campaign, and would also be consistent with your brand? Will you try to show yourself as an expert thought leaders or would you go for a humorous approach? Will you be safe or more controversial? Will you only talk about your company or the wider business environment that you operate in?
Will you experiment with live format, story format or Carousels (latest Pinterest format)
How will you deal with comments and questions? Will you monitor and respond to comments and messages 24 hours a day?
Who will manage your activity? Will you have a dedicated social media team or will you outsource to an agency?
Let's take a look at what this would look like for Paix Studios.

Target Audience: Women aged 20-45 years, living in Nairobi, interested in fitness, healthy living or meditation.
Social Media Channels: Facebook and Instagram
Message: Promoting one-hour free yoga and meditation session to relieve stress and soreness
Tone: Friendly and upbeat
Format: Boosted posts, image ads, video ads, lead generation ads
Strategy:
Reach
Run Ads on Facebook and Instagram
Join and participate in Facebook groups Paix Studio's target audience is in
Partner with fitness, nutrition, healthy living social media micro-influencers in Nairobi
Act
Post updates that encourages engagement such as comments/replies/messages/calls
Create lead generation ads or ads linking to an online form where women interested in attending our free session can fill
Convert
Reach out to event prospects by email or phone to remind them of the free session and provide more information on what to expect.
Try to get another confirmation that they will attend the free session
Engage
Add them to an email list notifying them of upcoming events, offers, and information on how to mediate properly at home, yoga stretches to do at home, etc.
Additional Information: Social media messages and comments responded between 7 am – 8 pm daily, Paix Studios social media guru will manage the campaign.
6. Measuring Your Social Media Campaign Performance
Now that our campaign is running, we need to know what is working and what isn't, and to do this monitoring and measuring campaign performance is crucial.
Each social media channel comes with its own measurement tool or dashboard. Facebook = Facebook Insights, Facebook Ads = Facebook Ads Manager, Twitter = Twitter analytics, LinkedIn = LinkedIn Analytics, Pinterest = Pinterest Analytics, Instagram = Instagram Insights.
These tools can tell you what is happening to your social media posts, some of these tools can also tell you who your audience is, and what their interests are.
This is a good start, however, besides knowing about your social media activity, you also need to know what is being said about your brand, how your brand is perceived.
Social sentiment comes into place here, there are lots of tools to help track and measure social sentiment. They will tell you how many mentions you are getting in each channel and try to show whether the posts are negative or positive about your brand.
Keep in mind that these tools are not 100% accurate, software, unfortunately, is yet to understand sarcasm and might qualify a sarcastic post as "positive"
The goal of your social media campaign is financial-oriented to measure the success of your campaign you can use links with UTM codes, re-targeting software like Facebook Pixel, connect your store stock to Facebook, and monitor sales directly from Facebook
You could test social media impact by comparing the financials in markets where you use it against where you don't, or you could try using promotional codes in your posts.
Conclusion
At this point, you should know how to plan and run a social media campaign for your business. Put to practice what you've just learned, run a small social media campaign for your a product line or service your provide.
Comment with any questions you have about how to run a social media campaign or about your experience running a social media campaign for your business.