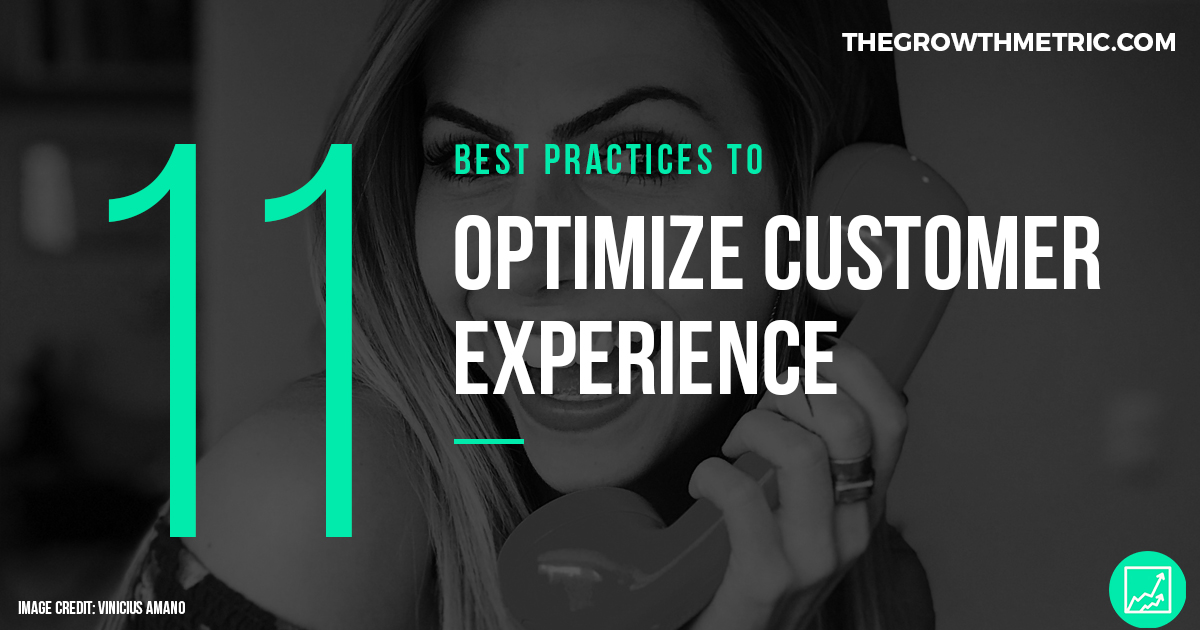 Let's talk about Customer Experience and Customer Experience Optimization.
We'll talk about what customer satisfaction is, how to optimize customer experience, advantages of optimizing customer experience, problems with optimizing customer experience and the best practices for optimizing customer experience/customer satisfaction.

First, I recommend reading the article on Customer Lifetime value and how to use CLV to grow your business.
Any business that will grow, progress, make profits, and move forward must always make one thing its first and most top priority – its Customers.

What is the point of having a business that is well set up, well-financed and structured, but does not have consistent customers? How long will the business last?
Not long I would bet.

How productive would the business be? As productive as a business without customers I suppose.

This is why Customer Satisfaction and Customer Experience Optimization is important

There is a lot of competition in the business world and since the customer is at the core of every business, it makes sense for businesses to do all they can to acquire and retain customers.

It sounds simple in theory, but if acquiring customers is easy, retaining them is not.

So how do businesses retain customers? How do they make sure the customers keep coming back? The answer is simple: Customer Experience Optimization.

"Customer Experience Optimization" sound like something growth hackers around the world say while looking at colorful charts… It sounds fancy.

What is Customer Satisfaction and Customer Experience Optimization?
Customer satisfaction is the measure of how your products and services meet or surpass customer expectation.

Customer Experience is how a customer perceives every interaction they have with your business. These experiences can come from any touch point that a customer has with your business, whether it's on the phone, online, email or through any other channel.

So making the customer's experience with your company/brand, one that will not only impress them but keep them coming back. Your business should strive to provide a customer experience that not only retains your current customers but serve as a referral tool that would help you acquire new customers.

Sounds simple so far right? However, we often believe and make business plans that assume customer experience only holds weight when the experience is linked to a purchase. Yet customer experience extends beyond a purchase, a website visit, or even a customer service interaction.

It encompasses the experience a customer has when they encounter your brand across all your channels; it is what a customer experiences EVERY TIME they come in contact with your brand online or offline.

In summary, customer experience is the all-encompassing experiences that explains your customer's view and opinion about your brand.

Now that we know what customer satisfaction and customer experience are, lets now discuss what Customer Experience Optimization is.

I'd like to say Customer Experience Optimization is simply optimizing your customer's experience, but that explanation probably won't help you understand what it means.

Customer Experience Optimization is the process of understanding your customers and providing the best possible experience for them across all touchpoints.

The major goals of optimization of customer experience are quality, consistency for all interaction, increasing referrals, retaining customers and ensuring growth in the company.
Example of Customer Experience Optimization
Although outstanding examples of Customer Service make for great viral stories. Everyone knows at least 10 unforgettable customer service stories.

However, one excellent interaction does not equate to customer experience optimization. It's a start, but it's hardly all you need.

Effective and excellent customer experience optimization depends on long-term consistency and making the customers happy at all times. But remember that customer experience encompasses every interaction they have with your brand.

This means you would have to make every interaction your customers have with your business a happy one… on a long-term basis.

Sounds exhausting, doesn't it? Think about it. You'll have to think of Customer Experience optimization in all these scenarios

When creating and managing your social media profiles
When running paid adverting
When sending email newsletters and other marketing/sales emails
When responding to all customer calls
When creating or updating your business website
When creating a mobile app
To answer the question, "What is a good example of a company with the best customer experience optimization?"

I'm not a fan of capitalism, but I'd admit that a good example of a company with one of the best customer experience optimization that business should emulate is Amazon.

Amazon prioritizes the customer above everything, and constantly strive to prove the best possible experience for their customers (Sadly, sometimes at the expense of small businesses)

They are widely considered as the best both by professionals and by the customers themselves.
Advantages of Optimizing Customers Experience
Excellence in the customer experience is undoubtedly one of the most important factors in sales, and there are statistical facts to back this up.

For instance, we know that customers that have had a good experience at any interaction with a business has a higher probability of making purchases and repeat purchases.

70% of the buying experience is influenced by how a customer feels treated. (McKinsey)
78% of consumers have said that they didn't make a purchase due to bad customer service. (American Express Survey)
A customer will repeat business with a company 70% of the time if they have a complaint that is resolved. (Lee Resources)
Negative customer experiences resulted in 86% of customers ceasing to do business with that company again, and 89% choosing to do business with a competitor. (Harris Interactive/RightNow)
On average, one negative customer experience holds the same weight as 12 positive ones. (Ruby Newell-Legner, "Understanding Customers")
91% of dissatisfied consumers refusing to do any business with a company they feel has given them a negative experience. (Lee Resources)
Only about 4% actually voice their concerns and issues with the company – 96% don't say anything, and 91% just bring their business elsewhere. (Ruby Newell-Legner, "Understanding Customers")
See what I mean?

On the other hand, 78% of customers have abandoned purchase completely due to bad customer experiences.

In a recent research by Walker, it was discovered that by 2020, the key that will differentiate products and make them standout will definitely be customer experience.

We can agree that the major benefits of Optimizing the experience of your customers are increased sales, revenue boost and most importantly keeping the customers happy.
Problems of Optimizing Customers Experience.
Optimizing Customer Experience is not quite as easy, especially because one of the problems is determining the size of the task.

Think about it, if your business has existed for some time, you might have expanded to include a few online and offline channels, this means you would have to not only keep your message and customer experience consistent across all channels but you have to do this long term, and you would have to consider business/marketing/sales trends.

You also need to analyze metrics related to customer experience to see your performance AND promote responsibility equally across all channels.

Sounds fun doesn't it?

So how exactly do you optimize customer experience?
Best Practice for Optimizing Customers Experience
Now that you know the problems associated with optimizing customer experience, it's time to answer the question, how can I improve the overall customer experience, to retain and acquire customers.
Read Ngdata post "48 Experts Reveal the Single Most Effective Way Companies Can Improve the Customer Experience" for some customer experience strategies.

In the meantime, here are a few things to keep in mind.

1. Effect a Multi-Channel Experience
Today's market space is competitive and your competitors will do whatever it takes to be one step ahead, to provide the best possible experience for your customers. You need brand presence across several channels, but more than that, you need to make sure your customer experience is consistent across all those channels.

The idea is simple: Consumers should click away from Facebook with the same impression they have navigating your website.

2. Choose Responsibility
As yourself this question "The responsibility of a good experience for your customers lies on who?"
While realistically (and ideally) the customer experience relies on many departments within the business, your brand should still have at least a person that is solely responsible for customer's experience with your brand.

You need at least one person in your business who's core focus is improving your business customer's experience irrespective of the channel. By narrowing it down to this person or people, you make sure there is someone responsible and accountable for this aspect of your business.

3. Start Using Data Analytics
The best way to understand what is working for your customers and what isn't, is sadly NOT following your gut. You need numbers, stats, you need data.

This means you need data analytics software to analyze your customer data. Your data analytics software needs to be able to crunch a huge amount of raw data and give you insights that are actionable and intelligible.

According to a survey by Forbes Insights, more than 25 percent of executives across the globe saw significant improvements in their ability to deliver an outstanding customer experience once they started using data analytics.

Don't just build a data collection; analyze your metrics and use statistics to figure out where your customer experience is solid, and where it can improve.

4. Focus on Mobile
In the digital age, we are in, customers are more on their mobile devices than they are on their computers. This means you must consider optimizing customer experience for mobile users.

If your current mobile customer experience is less than excellent, then your customer experience obviously needs some optimization.
Keep in mind that almost 85% of consumers believe that your mobile website should be better than your desktop site.

5. Reinforce Customer Goals
This probably sounds obvious, and you probably already know about SMART goals, but just as SMART goals apply to sales, marketing, and the overall business landscape, you need a SMART Customer Experience goal.

We talked about analyzing data, so you probably have the Measurable part of SMART all set, but you need short term and long-term customer experience goals.

So you know you need a goal, but you need to reinforce those goals.
Think about it, say you are a software company. When a new customer signs up or pays to use your tool, the interface might be one they are not completely familiar with, they might be confused as to why they need to do certain things in a particular order.

If the customer was not onboard properly, they might stumble around for a few hours or day (Thus affecting their experience). They need a walk-through, a series of tasks and action plans to familiarize themselves with the software.

On the other hand, the customer success manager knows why they recommended those tasks or action plans within the software, because they know the easiest way to not only familiarize the customer with their software but also show how the software can add value to the customer.

It goes without saying that on-boarding plays a major role in customer experience. Just as you have a goal for your business, you should also understand your customer's goal, enough to translate it into a rough SMART goal.

Odds are your customers have a time frame they want to achieve a milestone or goal by. Remember to ask them questions during the onboarding process to better understand their needs.

We should back every task you assign or work on with your customers during onboarding with the "why."

It is important to understand your customers' short, medium, and long-term goals and priorities. Not only will it help you better serve your customer and provide an excellent customer experience to them, but it would also give you the ability to justify your actions by falling back on those goals and build trust with your customer

6. Require Consistency
We've been talking about your website, and ensuring an excellent customer experience on mobile devices, but remember that customer experience is not just about your website, your app or optimizing your shopping cart for a smoother sales process.

You have to ensure a consistent customer experience across all channels such as

Social Media
Live Chats
Email communications
Phone communications
Website
Mobile App
Videos
Shopping carts
In-person/physical communications, etc.
7. Make Sure Your Company's Online Presence Is Optimized for Any Device
This goes without saying, and since we've discussed mobile apps, we also need to remember there are other devices apart from desktop and mobile, and while a majority of your customers would either interact with your brand online through a desktop or mobile, it is important to make sure your company's online presence is optimized for all devices.

Simply put, your business online channels should be responsive. Consumers should be able to access your website or e-commerce store from anywhere, and it should not only look good when they do, but be easy to use.

Updating your sites so that they work in the mobile digital era, and also offering a variety of ways to access your brand is a good first step to ensuring your customers enjoy their experience.

8. Take Advantage of Predictive Marketing
We've already talked about using data analytics to understand what is working for your customers and what isn't but we can take it a step further.
We can use predictive analytics to make all interactions with your customers more effective.
Predictive analytics is the practice of extracting information from existing data sets in order to determine patterns and predict future outcomes and trends.

Predictive marketing can use both marketing and customer behavior data to detect patterns; it can then help you to contact customers both how and when they prefer to be contacted. It can also help you predict the outcomes of your marketing efforts before they happen, and tweak as necessary.

9. Gather Customer Feedback
Remember this sentence at the beginning of this article "There is a lot of competition in the business world since the customer is at the core of every business, it makes sense for businesses to do all they can to acquire and retain customers."

How can we retain customers if we do not know what they want to see more of, what they think of your business, or what they want you to improve on?

Data can tell you that 50% of website visitors visited a particular webpage, but it doesn't tell you why they left your website immediately afterward, it doesn't tell you that the font was too small, or that they were on their phone and your website rendered badly.

Data would rarely tell you that when a website visitor had a live chat with one of your agent, they were left unsatisfied.

This is why you need customer feedback. The best way to figure out whether your customer experience is working or not is to ask the person it affects… not you, but your customers.

Begin gathering customer feedback in real time with post-interaction surveys, calls or emails. You may not get answers from every customer who does business with you, but the ones who you do gather information from will help you make customer-oriented changes.

10. Don't Forget Your Employees
We are in a digital world, and it makes sense that the digital aspects of the customer experience optimization process is important, but let's not forget the humans behind this process. Your employees are just as important.

If your employees do not understand the importance of customer experience, how can they convey it to your customers? If your employees who know the intimate parts of your business, do not value customer satisfaction and excellent customer experience then how will your customers believe your company as a whole value them?

Your employees should be trained in customer service, so that every time a customer interacts with someone from your team, they experience not only an outstanding level of customer service but also one that is consistent and human. Let's be honest no one wants to chat with a bot.

Also, ensure that your employees are trained for live chat, email, and phone communication, too not just in-person interactions.

11. Offer discounts, promotions, and rewards
I'm constantly on the hunt for good deals, I review marketing software just so I can buy things on Amazon, and even then, I use Honey to make sure I always get the best deals and discounts.

The point of that seemingly unnecessary tidbit is that everyone wants a deal. Some brands, especially luxury brands can get away with never putting anything up for discounts, deals or rewards. However, if you're trying to compete with the majority of the market share, I wouldn't recommend that strategy.

Give your customers an incentive to buy from you instead of your competition. Let's be honest, whatever product or service your offer, there's someone else doing the same. It's rare for a brand to offer a product that can't be found elsewhere. Most likely, your competitors have similar products, and in some cases, they're selling the exact same thing.

Customers aren't stupid, they're going to do some research before they buy something. More often than not, they'll pick the least expensive option. I know I do.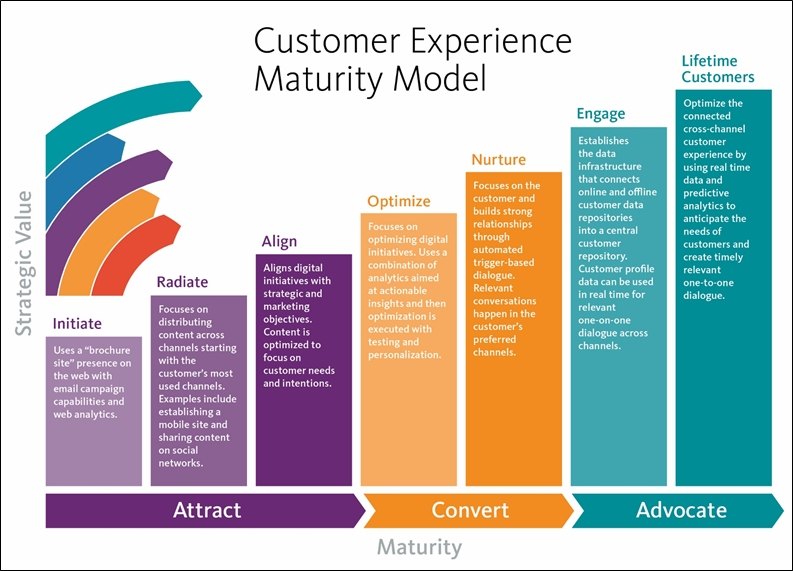 Conclusion
We've covered a lot on customer satisfaction, customer experience and optimizing customer experience. But to make it less overwhelming for you, here's a summary of what you need to do to optimize your customer experience.

Start by establishing customer experience standards: How do you want consumers to feel when they interact with your brand, irrespective of the channel?
Next, train your employees. This is one of the most important steps, all the promises in the world mean nothing if you do not put it into practice.
Don't forget to ask for customer feedback throughout the customer life cycle and over various channels, so you can establish strengths and weaknesses.
Track metrics and then analyze. Assess whether your customers are happy: are they abandoning purchases, or unsubscribing from newsletters, or unliking you on social media, or hanging up on customer service phone lines?
Adapt and refine your customer experience until your results align with your goals.
Lastly, remember that the customer experience is always evolving, and so should your brand.